Instructions
Restarting your Cloud Workspace
1. In case you experience an application crash or if your cloud session has locked up, navigate to your "Start Menu" located on the bottom left-hand side of your taskbar.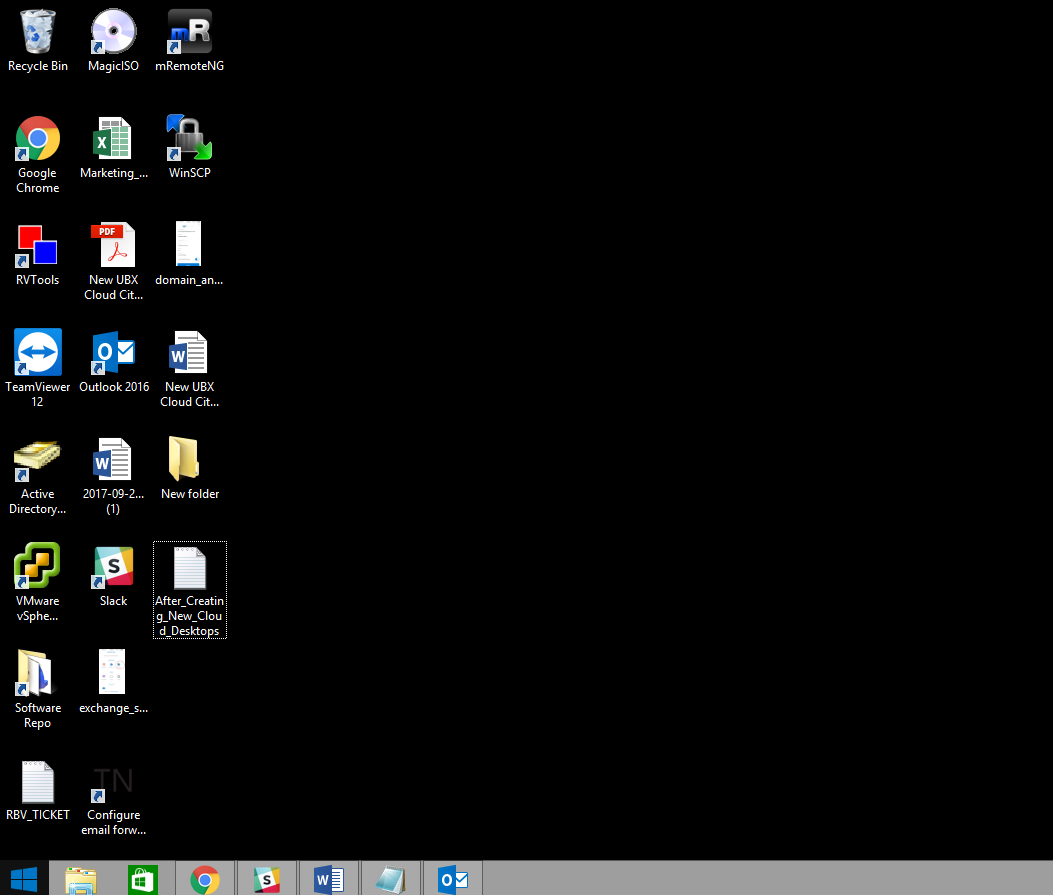 2. Since this is a remote computer that you are connected to, make sure to
only
choose the "Log off" option. Once selected your cloud desktop window will automatically close on it's own and you will have to log back on again using your cloud portal.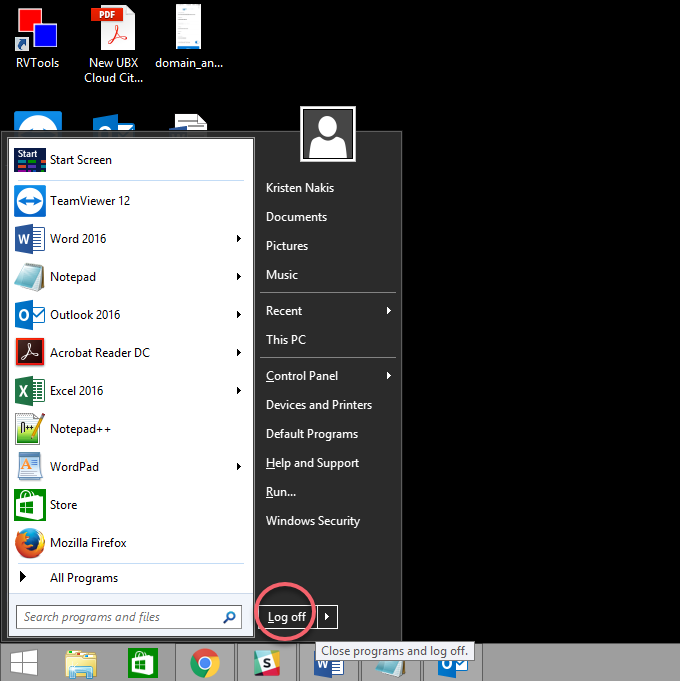 3. An alternate method for restarting your cloud desktop is that once you're logged into your portal, you can select the "Details" option to the right of your icon: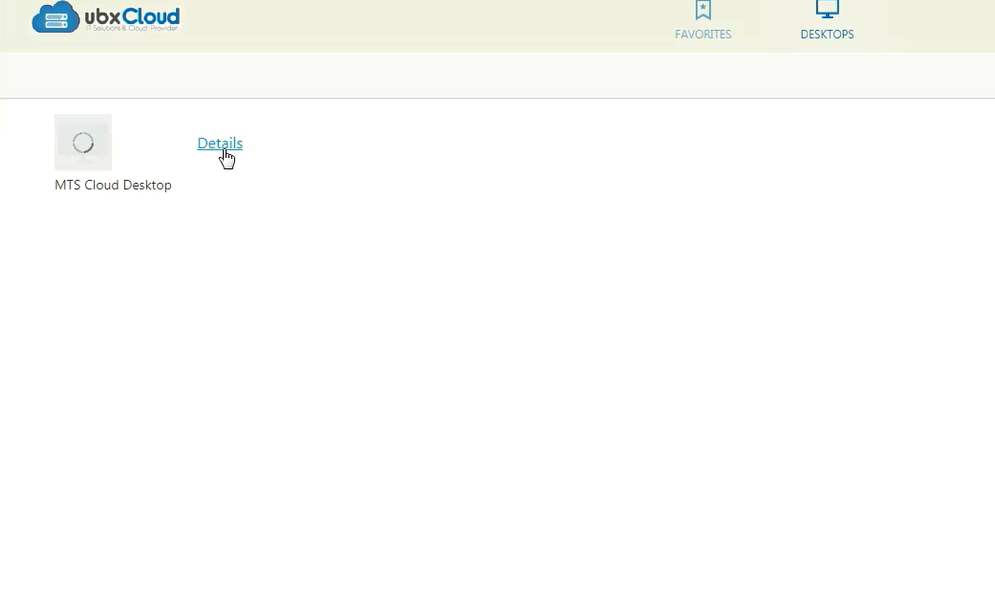 4. Make sure to select the "Restart" option you are given: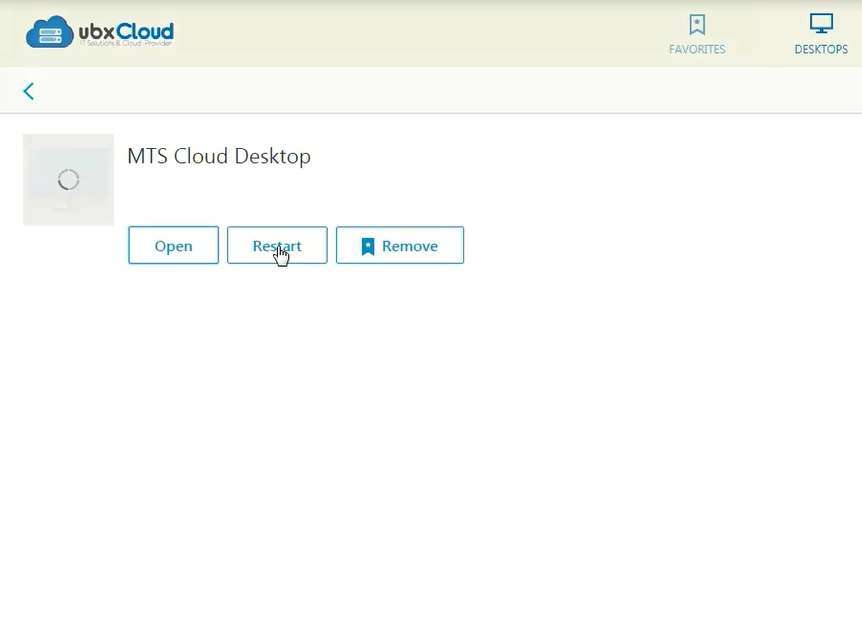 You will be prompted one more time to confirm your restart: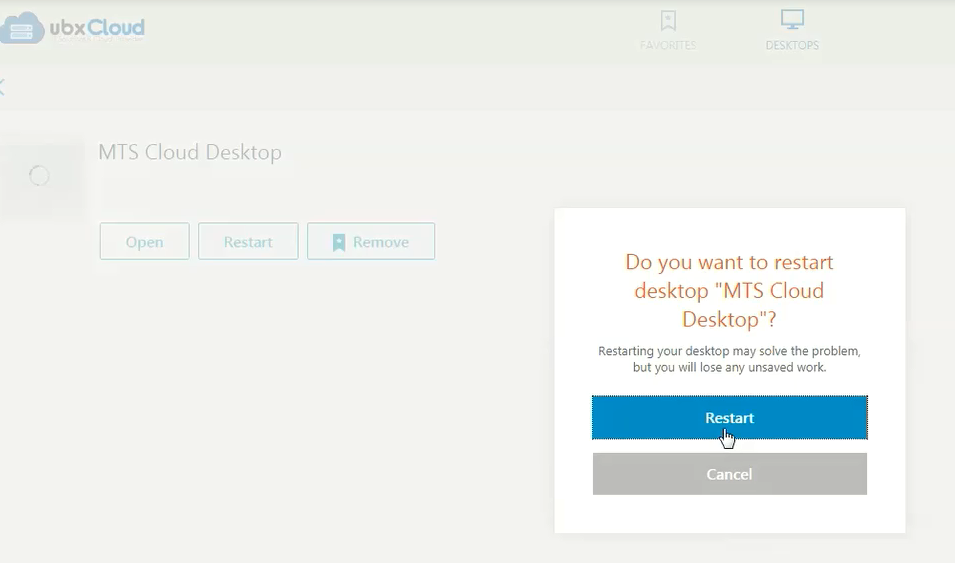 5. If for some reason you are still not able to login, please contact the helpdesk by emailing "helpdesk@ubxcloud.com".